An intimate retreat
Dudhwa Wilderness Camp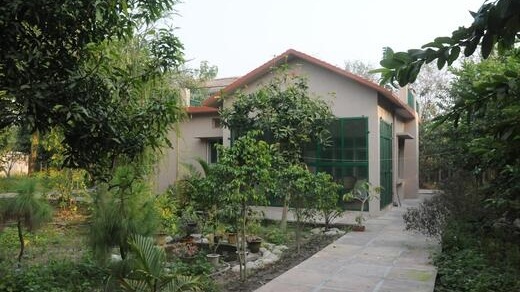 The Dudhwa Wilderness Camp is located on the edge of the eastern boundry of Kishanpur Wildlife Sanctuary, a part of Dudhwa Tiger Reserve. The Campsite offers an enchanting and peaceful experience with wildlife while providing all modern day comforts. With its spectacular location beside the jungle staying here feels like living in the lap of nature.
Katarniaghat
Forest Rest House
The tourist campuses at Motipur and Kakraha are jungle theme locations offering a treat of nature and thrill to adventurous tourists visiting the place. There are a total of four cottages available at each place for now, and all cottages promise a magnificent view of the sal forest making the traveler's visit a memorable one. In order to preserve the sanctity of the jungle environment and to maintain the delicate balance of the forest eco system, we do not have televisions in the rooms and we cannot guarantee mobile phone or internet connectivity at the resort. We request our guests to respect the jungle environment.
Canteens are located at Motipur and Kakraha campuses, where food is served on fixed menu basis at specified timings. The visitors are requested to place their orders for dining after arrival with the canteen manager/reception. Charges for breakfast are included in room tariff, while other meals are chargeable extra.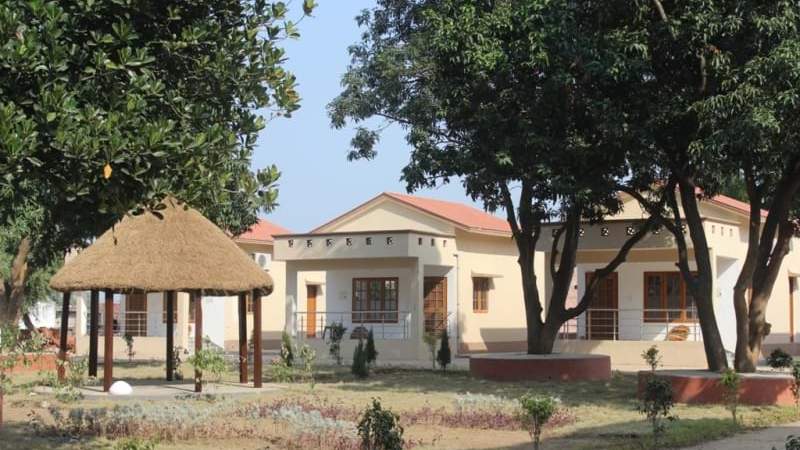 Excellent family outing
Dudhwa Wilderness Camp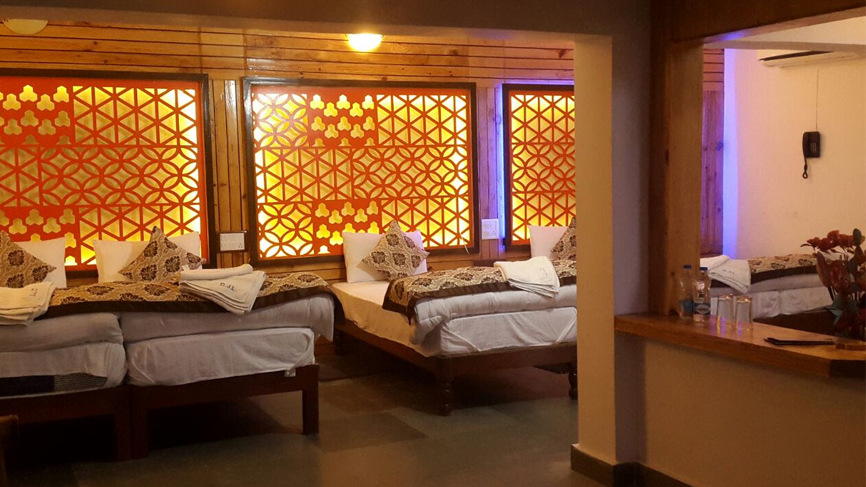 An excellent family get away with a few hours drive from Lucknow. Beutiful resort with very efficient services and scrumptious food at Mowgleez and to add to its glory The Dudhwa Tiger Reserve teaming with wildlife right at its doorstep
Best place to hangout and enjoy superb quality food and feel d wildness around u…feel like surrounded by nature at its best..Cottage and tents are at its best for staying. With quick and decent staff and service…best u can get and ask for
Where less is more
Tigerhino resort
Decked up with all the necessary amenities, this resort has spacious rooms, clean bathrooms and a friendly staff. It is also very near to the entry of the forest making it convenient to go on safari from there. Moreover, the food at Tigerhino is absolutely delightful.
It has all the facilities and amenities for a comfortable stay. It also has stable cable connection which is required as after dark you cannot visit the Forest.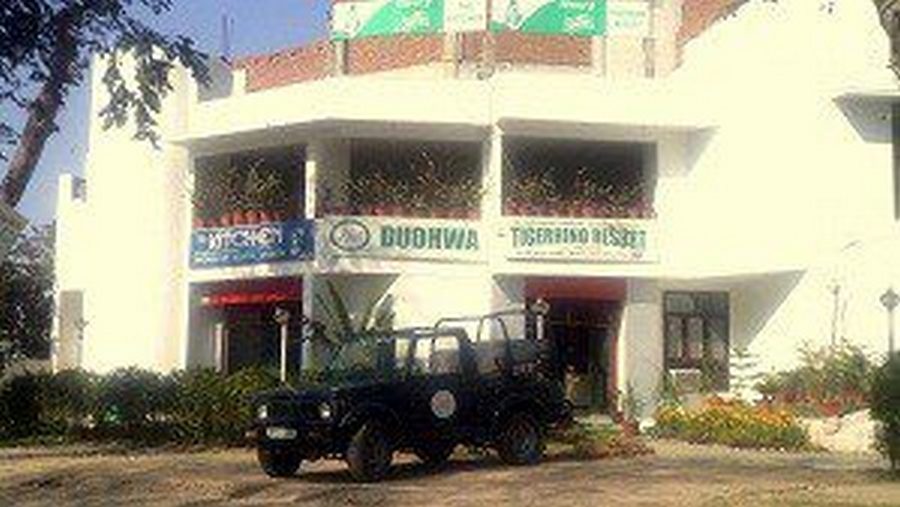 An ounce of luxury
Jaagir lodge Dudhwa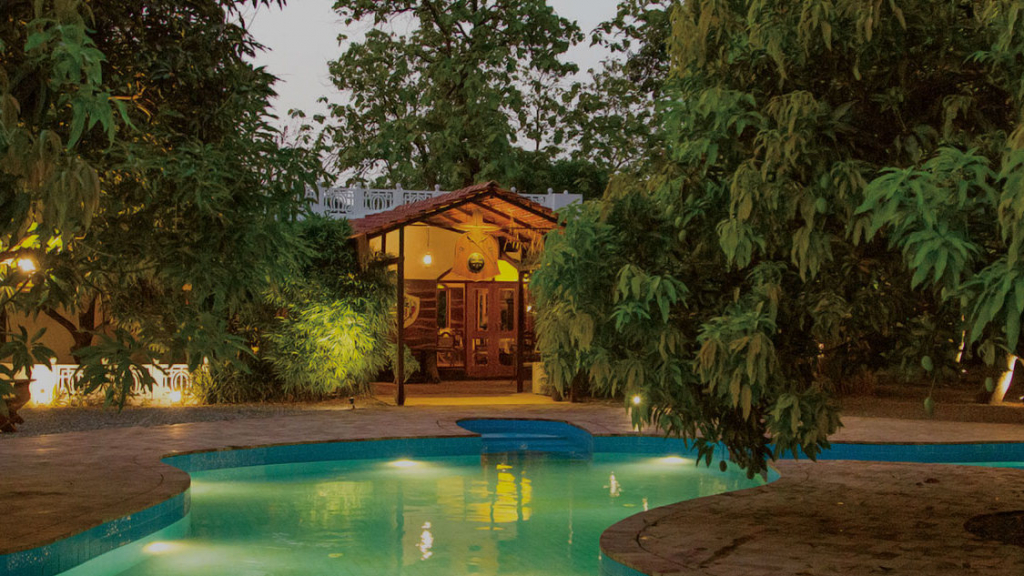 The Tree of Life Jaagir Lodge is an amazing balance of luxury and nature. Very caring staff; a jungle which is not overrun by tourists; a unique mix of birds and wild life in a most natural setting. Dudhwa Tiger Reserve is absolutely worth a visit."
Imagine hundreds of acres of sugarcane fields all around with dashes of bright yellow mustard patches in between; imagine a private home built in the 1940s in the middle of this plantation which was also used by the British Governors as a hunting lodge; imagine your very private and luxurious accommodation with a caring team to attend; imagine an undiscovered Tiger Reserve famous for the one horned rhino (and more) and the Nepal border just 30 odd minutes away. This is Tree of Life resort in Dudhwa National Park. We just about guarantee sighting of the one horned rhino, in addition to a huge variety of wildlife and birds.
We at the Tree of Life Resort & Spa are committed to reducing negative impacts on the environment, and also in contributing to the local community in as many ways as possible. We do this believing that we are trustees of the environment for generations to come.