Ideal habitat for the wildlife
Dudhwa National Park or the Dudhwa Tiger Reserve residing the areas of Lakhimpur & Kheri district of Uttar Pradesh, lying adjacent to the Indo-Nepal border bringing together two most incredible sanctuaries of the area namely, Kishanpur and Katerniaghat Wildlife Sanctuaries to represent the excellent natural forests and greenery along the Terai region. Quite impressively, the northern boundary of the park is being constituted by the Mohana River flowing along the Indo-Nepal border whilst the Southern boundary is formed by the river Suheli. The Kishanpur Sanctuary lies in the Lakhimpur- Kheri and Shahajahanpur districts in Uttar Pradesh.
Spreading across an expanse of 811 sq km beholding the nature lovers with marshes, grasslands and dense forests, the area is actually meant for tremendous counts of Swamp Deer and Tigers species. The area of the Park is composed of a vast alluvial plain along the tributaries of Mohana and Suheli, interspersed with numerous rivulets, lakes and pools. The rich and extremely fertile Indo-Gangetic plains support a flamboyant growth of forests diversity of fauna. The park has some of the best forests of 'Sal' tree in the world, amongst other flora; and is a virtual unexplored paradise for nature lovers, wildlife enthusiasts and bird watchers.
Dudhwa attracts the visitors with its two core area as Dudhwa National Park and Kishanpur Wildlife Sanctuary which are separated by each other with an area of 15 kms agricultural land. Unlike other celebrity parks of India like Corbett, Kaziranga, Bandhavgarh etc, the uncommercialized ambience of this park makes it an ideal habitat for the wild creatures to find nature's serenity & comfort ability in a more natural way.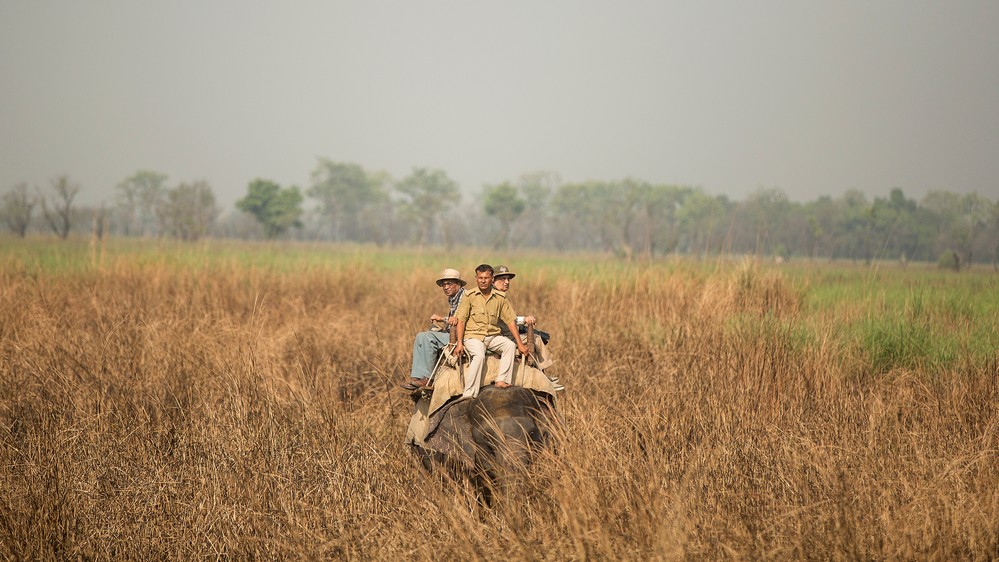 Why Dudhwa?
There is nothing which Dudhwa National Park along with Kishanpur and Pilibhit cannot offer to its wildlife lovers. Perhaps it offers much more than what it is expected out of a National Park. Photographers love this forest as it provides the best of backgrounds for the drama which camera captures without fail. If you are planning to visit this pristine forest of Indian Wildlife circuit then do let us know. We would be happy to be part of your trip. For more details please refer to our contact section.
It Offers much more than a national park
Explore Dudhwa
Dudhwa
Tall grasslands and numerous swamps completes this forest. This beautiful and dynamic woodland-grassland-wetland forest was once home to variety of floral and faunal life including several charismatic and endangered species.
Katarniaghat
KATARNIAGHAT – where rare is common. The tag line found on the notice boards could not be more appropriate. You get to see Crocodiles, Alligators, Elephants, Tigers, Gangetic Dolphins, rare turtles, deers and antelopes. 
Kishanpur
Spread in a compact area of 200 sq Km, it is part of Dudhwa Tiger Reserve, covering an area of 227 km2 (88 sq mi) of terai forest and meadows and was founded in 1972. It is home to Tigers, Leopards, Pythons, Barking Deer, Ghariyal, Wild Boar and Swamp Deers.
Pilibhit
Pilibhit Tiger Reserve is home to a large number of rare and threatened species, which include Bengal tiger, Indian leopard, swamp deer, hispid hare and Bengal floricans.
This summer, I visited Dudhwa National Park and the forests of the Terai in UP for the first time.
Pristine and mystical, almost surreal at times, they are rich in Flora and Fauna.
You've the majestic tiger and the mighty elephant, the endangered Swamp deer as well as one of wild India's most precious treasures, the Indian One Horned Rhinoceros.
The Sal is the dominant tree here, the jungles are wild and deep and inspire awe as well as fear.
This is a paradise for bird lovers too.
Special Bond
Billy and Dudhwa
Billy Arjan Singh –  the real tiger and his memories are still burning bright. He is celebrated conservationist who has authored many books and passionately debunked many fallacies of the maneater tiger. Part of royal lineage of Kapurthala and true spokesman of wildlife. Much admired in the wildlife circle for passion and love for the animals. Fierce and without fear he used to explore deep forest with just one stick which can be seen in the photograph.
You will enjoy reading the blog from our Tigersafariindia.com
Lets Explore
Our Popular tours
Taj and Tigers of Terai tour
New Delhi – Corbett – Pilibhit – Dudhwa – Lucknow – Agra – Jaipur – New Delhi
Best of Terai with Dudhwa and Corbett
New Delhi-Corbett-Dudhwa-Kishanpur-Katarniaghat-Luckhnow-New Delhi
Tigers of Terai
New Delhi – Corbett – Dudhwa – Katerniaghat – Lucknow – New Delhi
important if you visiting India
Videos
Indian National Parks
By Sharad Vats
Planning an Indian Wildlife trip. Sharad shares the finer points for your safaris and Indian jungles. This can enhance your overall experience multi-fold times.
Know the basics of Indian national parks from the explorer himself. Take the tips and wisdom which will help you in exploring the Jungles world over and not just India.